Convention and Events Center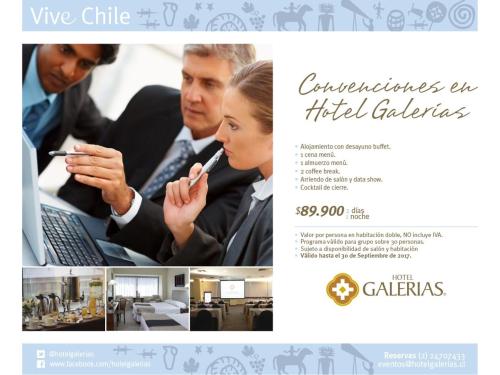 Big events
With total capacity of its 5 rooms for 650 people, the Events and Conventions Center of the Hotel Galerias is the perfect place to hold conventions, meetings, conferences, weddings and others.
It has 5 large rooms with natural light, all the technology to make different assemblies and the largest menu of banquetería with: breakfasts, coffee breaks, lunches, cocktails or dinners as needed.
Located in the heart of Santiago, steps from the civic center, Palacio de la Moneda and Metro stations.
Information Rates and Availability: By email eventos@hotelgalerias.cl or 22470.7433